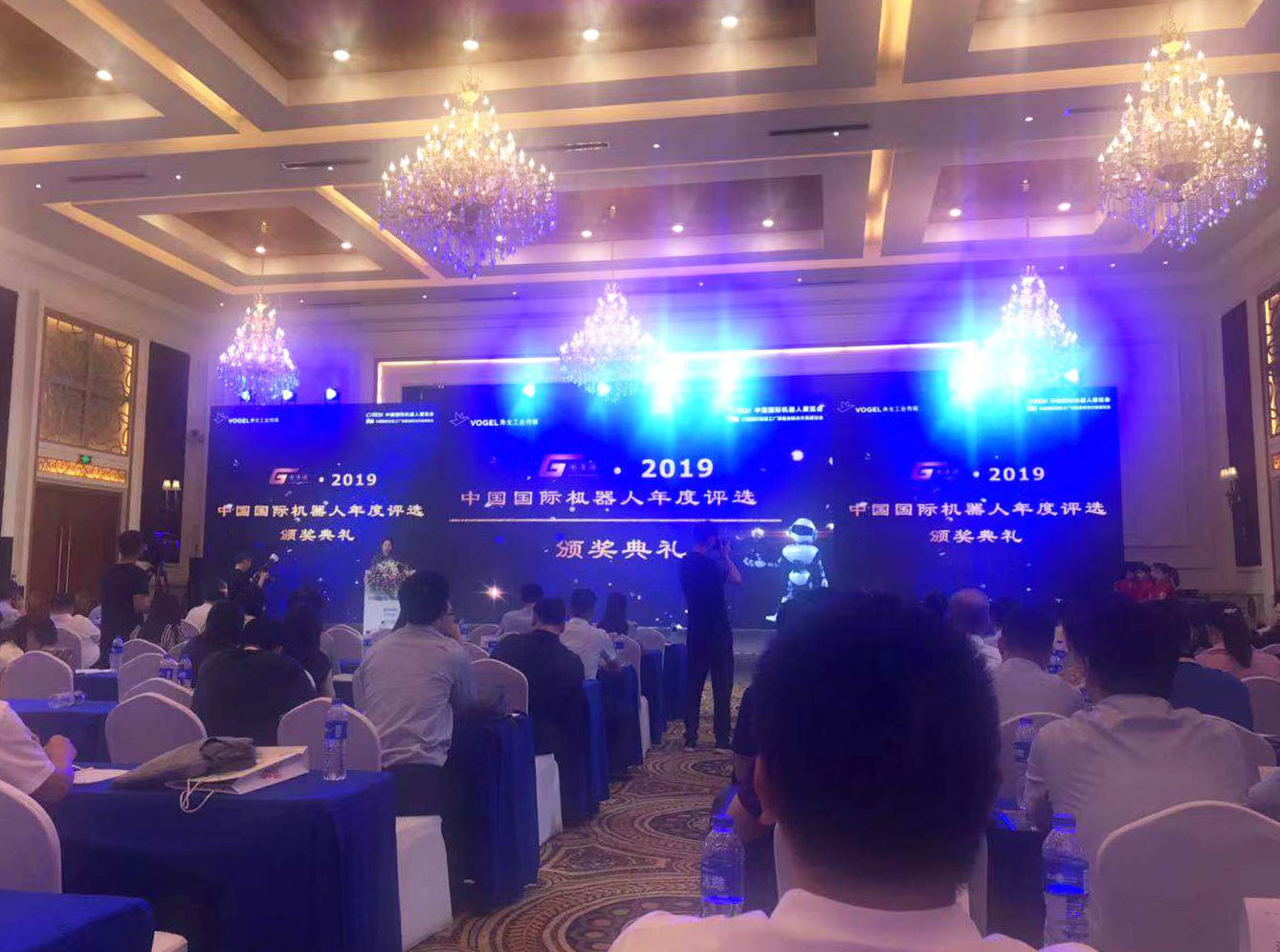 On July 9, "Gold Finger Award 2019 Annual Selectionof Chinese International Robots" Awarding Ceremony was solemnly held inShanghai. Haozhi Mechanical and Electrical harmonic reducer won "InnovativeProduct Award"!
Learn from HarmonicDrive, and challenge world-class precision and lifespan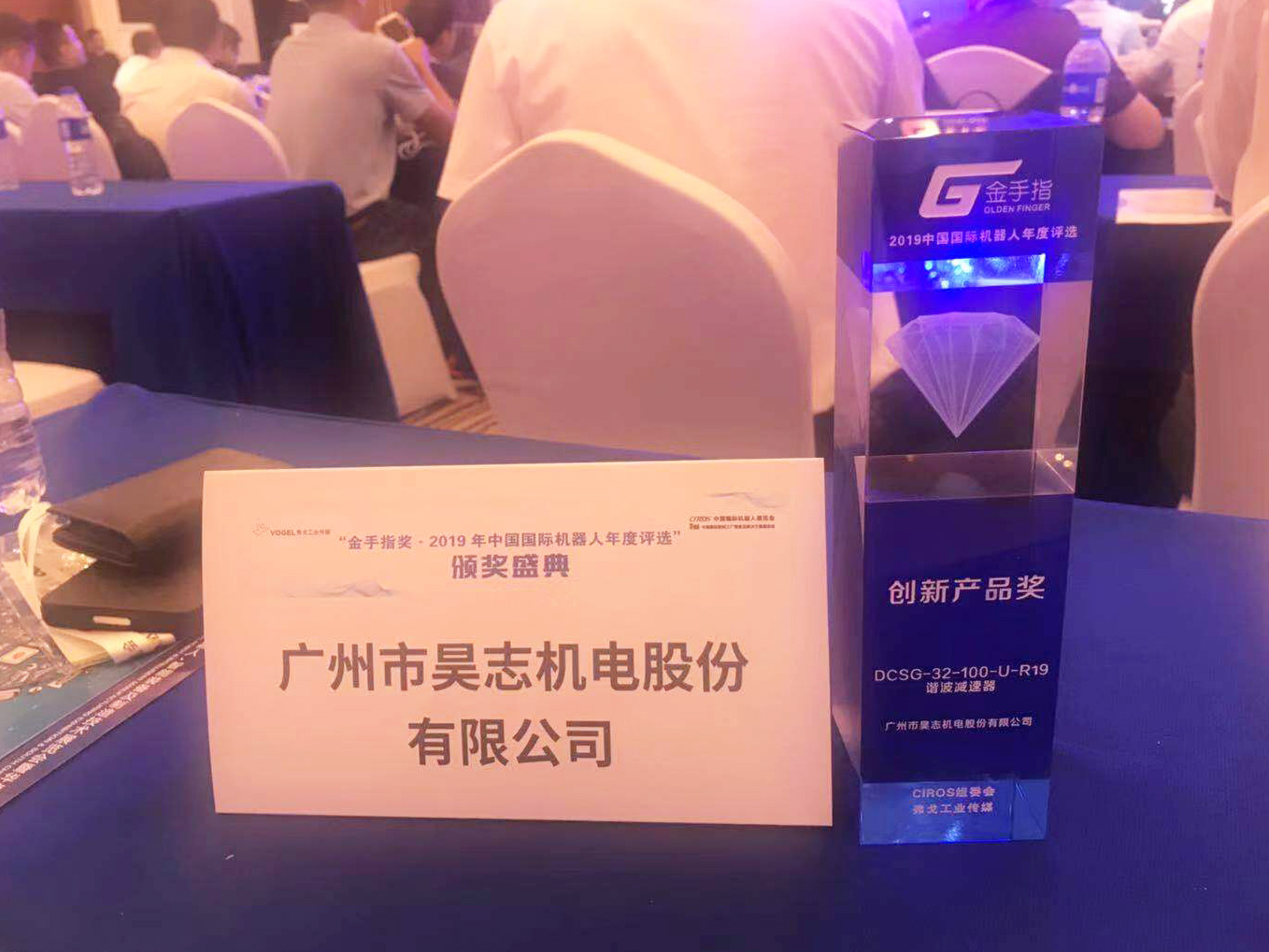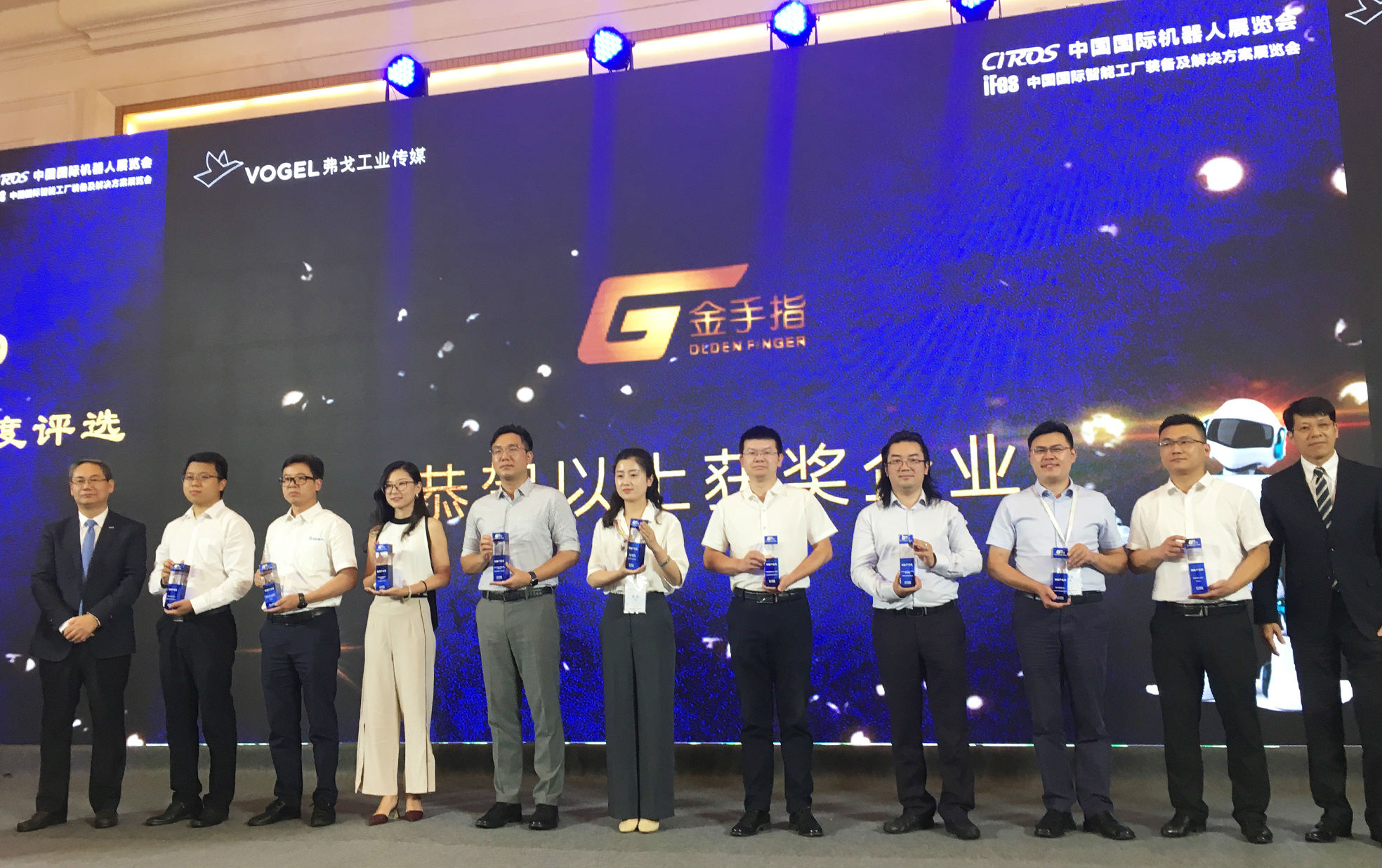 Guangzhou HaozhiIndustrial Co., Ltd. has built a completebusiness chain that closely combines with the core functions of CNC machinetools and robots by persistent technical breakthroughs and quality management.Our company is mainly engaged in producing principal axis. We started to expandtowards the independent research and development of reducer 5 years ago, andhave accumulated rich experience in harmonic reducer parts processing based onthe long-term technical precipitation in motorized spindle, especially inflexible gear processing, we have solved current problems includingeasy-to-concentrate flexible gear stress at home, uneven thickness, fatigueresistance, and worse wear resistance, and have realized domestic harmonicreducer products meeting world-class precision and lifetime standard inbatches.

The tooth profile hasobtained invention patent: CN104819267A. The number of tooth simultaneouslymeshed by operating harmonic gear of the tooth profile can reach to 30% of thetotal tooth. By contrast, the number of tooth simultaneously meshed by harmonicgear of traditional involute tooth profile under stress is no more than 15%.Meanwhile, the increase in meshed tooth can increase the performance ofharmonic gear in rigidity, transmission precision, output torque, etc. directlyand sharply, and can improve the amplitude by above 30%.

By comparing with general lubricating grease sold in themarket, the special lubricating grease developed by Haozhi Mechanical andElectrical has the advantages of low noise, strong durability and excellentefficiency characteristics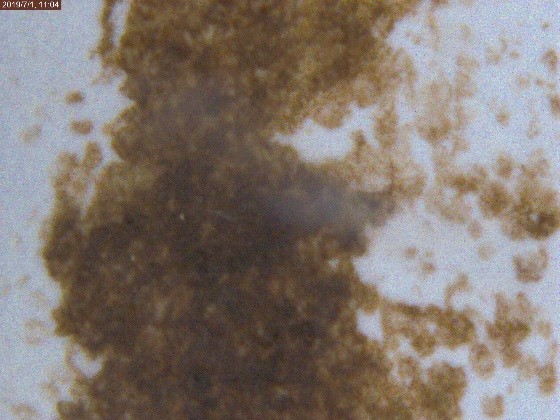 Post-test status of general lubricating grease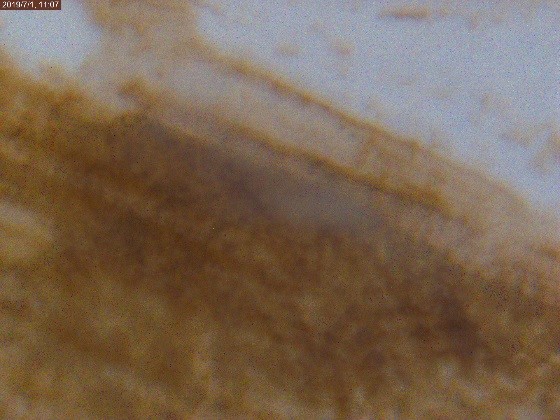 Post-test status of special lubricating grease
The precision retaining ability of harmonic reduceris a pain spot of the industry, and the main reason causing the decrease ofprecision is the constant abrasion of rigid wheel and flexible gear mesh. Therigid wheel of Haozhi Mechanical and Electrical reducer fully adoptshigh-strength imported cast iron with excellent self-lubricating property,which can decrease product noise while ensuring the accuracy life.
Haozhi Mechanical and Electrical harmonic reducerhas small volume, and light weight, and can be applied in mechanical arm, withcharacteristics of stable transmission, big bearing capacity, big twistrigidity, small vibration, and impact resistance. By comparing with generalharmonic reducer with equivalent transmission ratio, its components are decreasedby 50%. Besides, both the volume and weight are decreased by 1/3, and thevolume and weight of short-cylinder harmonic reducer will be decreased by 1/2.By comparing with general gear transmission with the same processing grade, thetransmission accuracy can be improved by about 4 times, and the transmissionaccuracy is superior to similar products at home.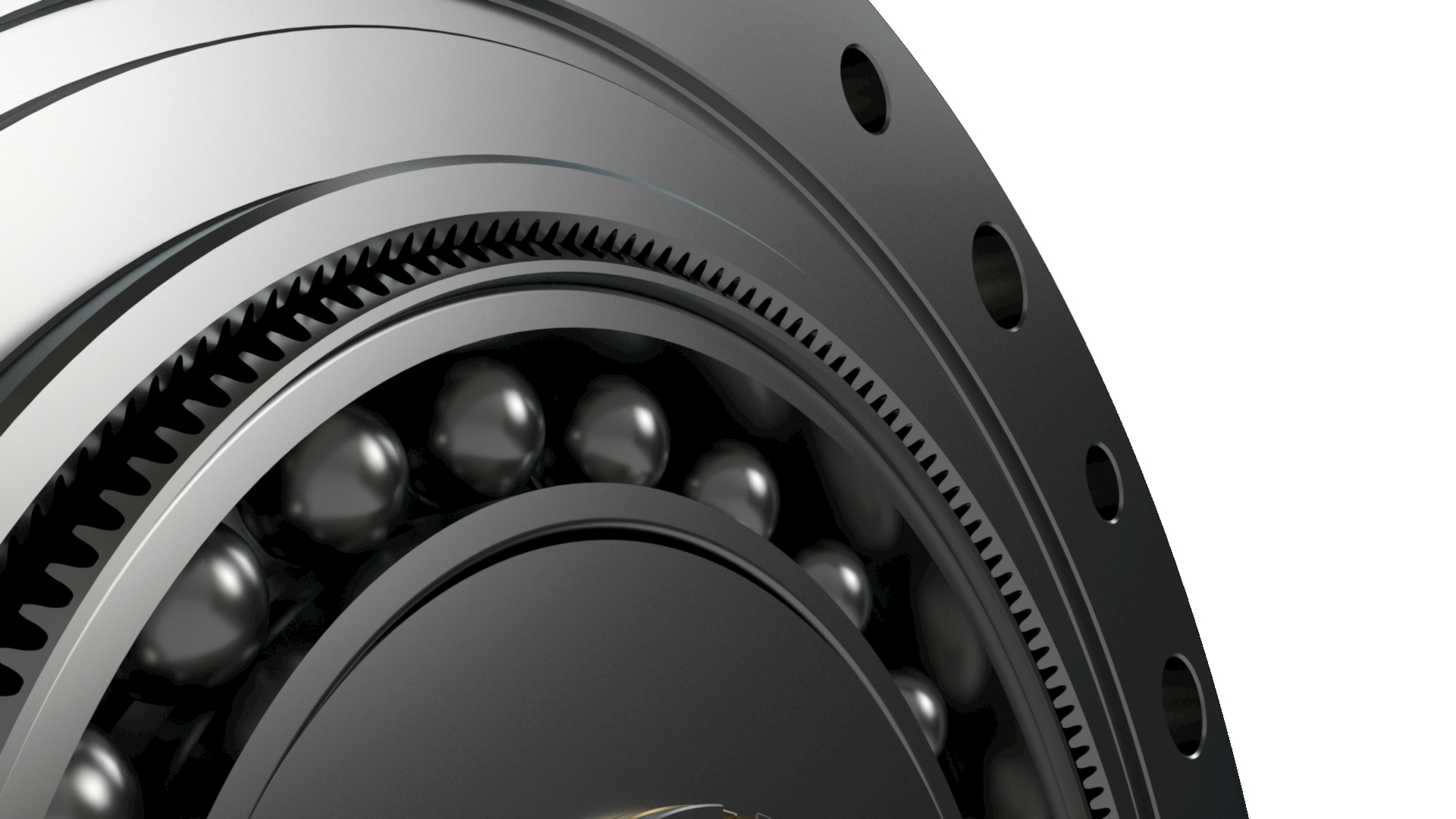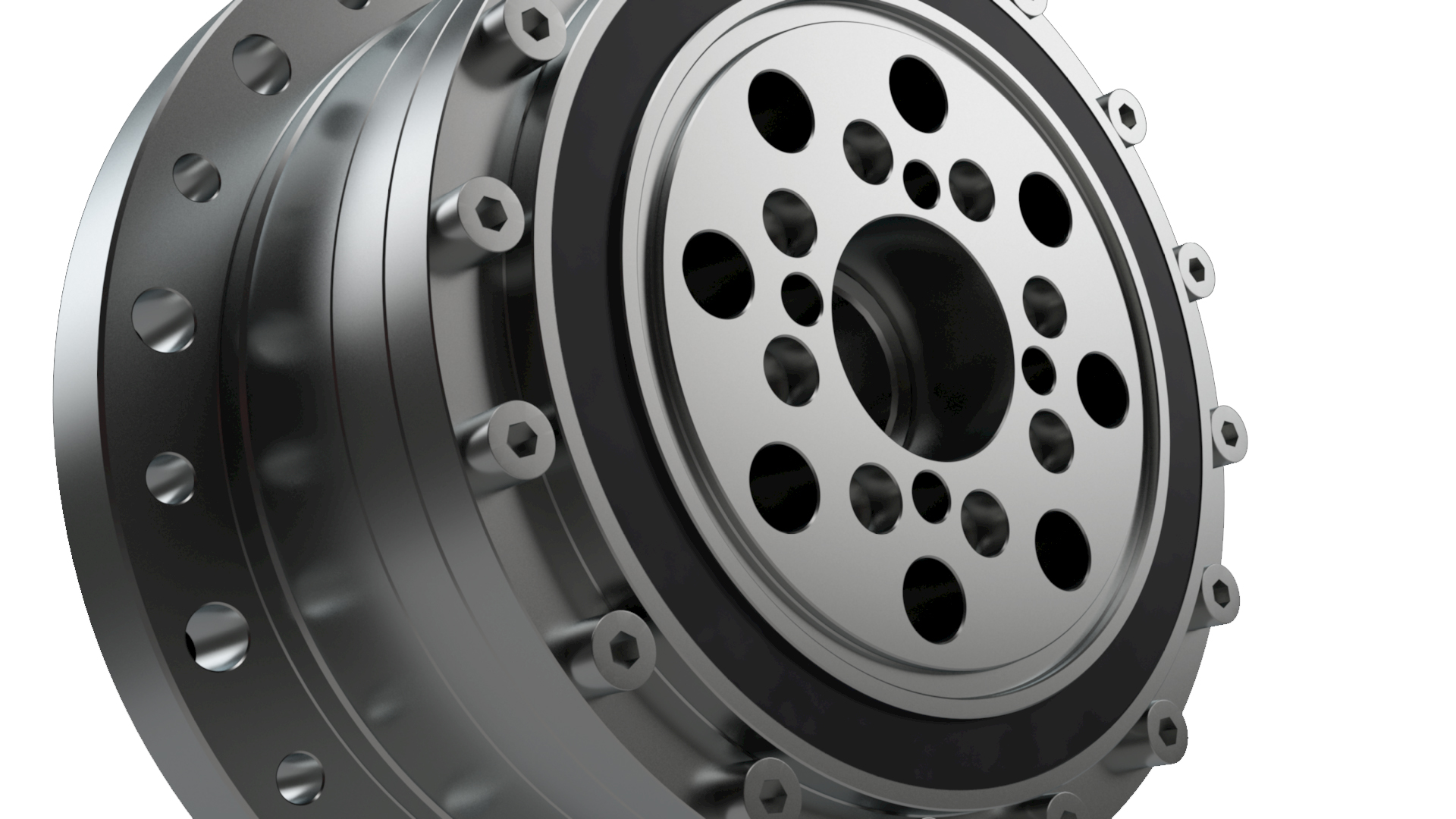 GuangzhouHaozhi Mechanical and Electrical Co., Ltd., adhering to the developmentstrategy of "Based on Independent Technological Innovation, Serving AdvancedManufacturing All Over the World", takes design and manufacturing companyfor core functional components of world's top equipment as the vision and workshard all along to assist in manufacture of global advanced equipment andimprovement of good experience for human beings.
GUANGZHOU HAOZHI INDUSTRIAL CO., LTD.
Service Phone
400 6189 083
Guangzhou Headquarters

Address: No.6, Jiangdong Street, Yonghe Economic Zone,Guangzhou Economic and Technological Development Zone, Guangdong Province

Sales phone: 020-62257588

Fax (sale): 020-32226767

Fax (logistics): 020-32226553

Jiangsu Branch

Address: No.888, Chengbei Middle Road, Yushan Town,Kunshan City, Jiangsu Province

Sales phone: 0512-55108383

Faxaphone: 0512-55107775

Fax (sale): 020-32226767

Fax (logistics): 020-32226553